Post by RockHard on Sept 26, 2017 7:08:35 GMT -5
Dump the nazi censoring facebook & twitter & join these free speech patriot sites @
Pro America Only
&
Freetalk24
Spotify bans Alex Jones. Patriot music buyers, tell them you won't do anymore biz with them til they stop censoring free speech.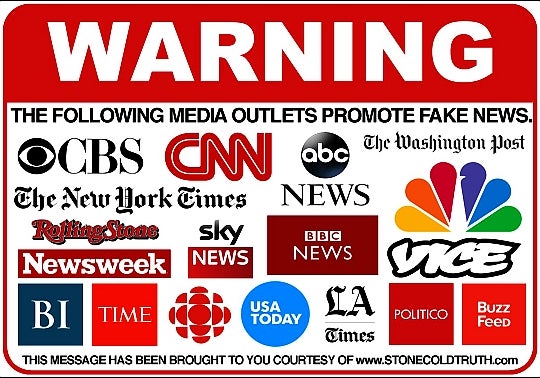 Just getting this off the ground here in Sept '17. With the degenerate left dividing the country into splinters, all hands on deck of the rational right are needed in every nook & cranny on the net to stomp these parasites so here's a page of video truth bombs on subjects important & relevant of things going on that needs mass exposure of an agenda, parasitic degenerate scum are plotting to disrupt & poison the entire planet with.

I've been involved in researching hidden/underground truth for over 20 years so I have a good handle on issues that should be important to anyone who wants to know things that have a detrimental impact on your existence & will gather the best info I know for you to get a grip on the attack being hurled against us by twisted minds that have managed to infiltrate the power structure.

Got a good expose' informational video or links to sites with good info? Post it here & let's push the degenerates back in the sewer they come from! Give your video posts a brief description of the content to better steer visitors to their intrests.

Google now owns youtube & are showing themselves to be leftist leaning censoring scum bags & since these video's are linked to them, I wouldn't be surprised if these get deleted soon. (Update... prediction proving itself out, I left all the deleted video's to show the amount of them disappearing off youtube.) It's past time to start boycotting all google related services or products & kill their ability to generate revenue til they are either forced into irrelevance like a dark spot in history everyone wants to forget or get back to the job of delivering info ppl are looking for without censoring & spying on everyone. Yandex is a much better search engine to use if you want better search results!
If you're a cell phone visitor, you likely can't see all of my main page with all it's slick graphics or my news headings. Below, is some of the news rhetoric from my main page repeated that mobile user likely won't see.
Mainstream media, cnn, msnbc, abc, nbc, cbs, pbs & even fox except for a few shows is the enemy controlled by the corporations of which most are owned by these radical parasites. It's an all out war to control your mind. The easily duped mainstream will believe anything that comes from a spiffy polished presentation from the lying icons they use to con us.
Those not easily conned, intuitively know something stinks, starting to question everything & who've been or just getting curious in finding out what's really going on, the "links in blue" below is where real news the left are attacking, calling fake, hoping like hell you'll believe the bullshit they spew against the truth movement to keep you from investigating what's really goin' on.
• Infowars:
Started in the mid 90's, #1 source for the latest of what's really going on from a brilliant energized red blooded patriot political anylast Alex Jones with expert topic guests & live streaming video.
• Republic Broadcasting:
Good in depth reporting from multiple broadcasters, up since the mid 90's & Mike Rivera has a 3 hour program with intensive coverage of hottest news topics.
• Jeff Rense:
Been around quite awhile & has some explosive truth bomb shows on his network & a massive amount of info on his site but interlaced with ufo & some other stuff which may not be of intrest to all.
• Red State Radio:
A pretty new talk radio entry I haven't fully explored yet. Agenda 21 radio show appears to be the dominant news program & backed by a conservitive net news magazine that covers many important topics.
• GCN Radio:
Long time pro America network with lots of truth/patriot programming. The Power Hour is most recommended.
• Revolution Radio:
A relatively new news organization looking to be a real news info powerhouse with 2 radio channels you'll find at this
Link.
• One America News:
A new internet/cable no fake video news network formatted in the more familiar mainstream tv style delivery featuring patriot blonde bombshell Liz Wheeler with a steel trap mind & a sizzling delivery crushing the moron idiot leftists but so far only snippets on youtube, otherwise only by subscription but not as in depth as the above news sources.
• RT Russian TV news:
This is likely why mainstream news is pushing the anti Russian agenda. This Russian news service is getting out way more credible news than ours are but not real easy to get but still not as in depth as the other radio services above. Find them on Klowd TV by subscription, dish network, or they have a youtube channel.
There's many more but these are the most densely informative for getting up to speed the best.